Dr. Melani specializes in treating Alpha Gal Allergy and Tick Diseases
SAAT (Soliman Auricular Allergy Treatment) Certified
Dr. Melani Crocker D.C. is a certified practitioner of the SAAT (Soliman Auricular Allergy Treatment, Auricular Therapy, Auricular Medicine and the VAS technique all taught by Dr. Soliman.
Dr. Melani has treated many Alpha Gal patients and Auricular Medicine patients for 3 years now and continues her studies with Dr. Soliman many times per year and has a growing acupuncture practice to better serve the Alpha Gal and MCAS community, along with many other allergy and health related issues in today's society.
ALPHA GAL: RED MEAT ALLERGY
Alpha Gal allergy is caused by the bite of the Lone Star Tick.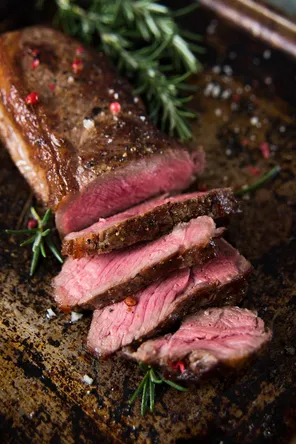 This tick bite causes an allergy to red meat, including beef, pork, lamb, venison and other substances of similar chemistry such as carrageenan, red dye 40 and so many other substances.
The symptoms of the meat allergy may not show up for up to 6 hours after ingesting meat or substances with mammal ingredients in it so it is hard to identify what you are reacting to.
Soliman Auricular Allergy Treatment (SAAT) is a patented ear acupuncture treatment developed by Dr. Soliman that works stimulating nerves in the ear to trigger a natural neurological change that helps restore patients to their normal state of tolerance to the sugar component of red meat, known as Alpha Gal.
Not everyone who has been bitten by a tick develops a allergy to red meat. Those that have may take months to notice eating red meat has become a problem for them. Many people have no idea why the feel so bad, or have this allergy, or that a tick had anything to do with it.
Like many food allergies, runny nose, nausea, hives, headaches, skin rash, breathing difficulties, stomach pain and common symptoms. Anaphylaxis also could be a symptom, and a trip to the emergency room is not unusual.
Not everyone's symptoms are the same!
Medications and supplements may trigger Alpha Gal due to the gelatin capsule they are made with. This is important to know when you are taking medication or vitamin supplements to use what's known as vegan capsules so not to trigger a reaction. Talk to your physician and/or pharmacist is you have medications and supplements in a capsule form.
SAAT (Soliman Auricular Allergy Treatment)
SAAT is an ear acupuncture treatment. Don't worry! There is no needle sticking out of your ear! They are very small needles that go in your ear for 3 weeks for Alpha Gal and 4 weeks for both Alpha Gal and MCAS and many other allergies. The insertion of the needle is virtually painless. This needle is so small that most patients say they never feel it going in, while some feel a small "pinch" then nothing, Thousands of patients have reported naturally overcoming a wide range of different allergies. This includes allergies to dust, pollen, cat, dog and horse fur and dander, trees, grasses, bushes, molds, chemicals, and yes even foods. If you or a loved one is suffering from allergies, and has for a long or short time, there's HOPE. SAAT might be highly beneficial to you or your loved ones.
-To make an appointment, please call 417-532-2986.
Address: 617 N. Jefferson Ave, Lebanon Mo 65536
Payment Options:
Payment is due at the time of service. All forms of payment are accepted cash, check, credit card, health savings account or flex spending account. Although our office does NOT file acupuncture services to insurance companies, your receipt will give the necessary information to file your claim.

48-hour cancellation policy:
I value our time together and appreciate you honoring our 48-hour cancellation policy. By respecting this policy, you are allowing other patients the opportunity to utilize available appointments if they become open.
At the time you book your appointment, there will be a $100.00 deposit to hold your place as we are very busy. This deposit will only be refunded if you call within 48 hours.
Thank you for your understanding.
Other tick borne illnesses treated:
Lyme and its co-infections
Rocky Mountain Spotted Fever
Ehrlichiosis